Food & Beverage
The following are samples of projects our team has worked on:

New Food Processing Line
Client: Confidential                                                 Value: $37M
Project Details: New production line and all ancillary equipment.
Services Provided: Involved in all stages of the project including capital cost estimating, project scheduling, detailed engineering design and drafting, tendering and procurement, project management.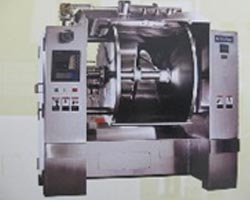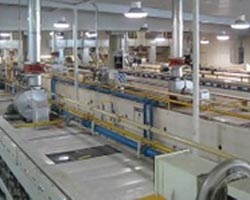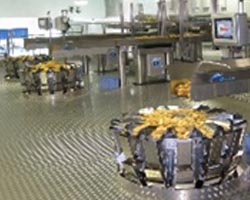 Food Production Line Relocation
Client: Confidential                                                 Value: $2.5M
Project Details: The Project required the relocation of an existing Biscuit Line. The space allocated was a redundant packaging and warehouse area. The building internals were upgraded to food processing standards. An efficient schedule was necessary to minimise the downtime of the line. The decommissioning and re-installation stage was based on a 24 hour, 7 days per week program for a 4 week period in order not to disrupt supply to the market. The compressed schedule was required as this is was the only production line in Australia and the product has a 13 week shelf life.
Services Provided: Our team was involved in the feasibility stage producing alternative layouts, project budget and schedule. Hazard Operability sessions were conducted to identify projects risks prior to the capital submission. Our engineers provided project management, drafting and design services for the duration of the project.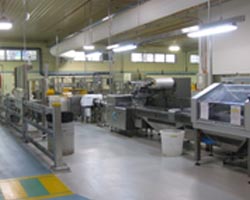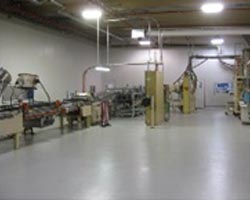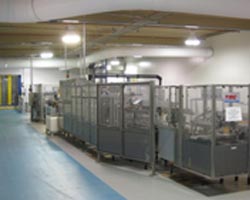 New Manufacturing Facility
Client: Confidential                                                 Value: Confidential
Project Details: The project included a purpose built building, the installation two (2) new manufacturing lines, new packing hall, all new associated processes and site services.
Services Provided: Strength Engineers provided design, drafting and project management services throughout the project.

​FMCG New Manufacturing Lines
Client: Confidential                                                 Value: Confidential
Project Details: The project included the installation of new manufacturing lines, upgrades to associated processes and site services.
Services Provided: Strength Engineers provided full-time onsite resources during the implementation phase and project closure process.

New Facility Feasibility Study
Client: Confidential                                                 Value: Confidential
Project Details: The feasibility study incorporated, site visits, collaboration with the client and key suppliers, collation of current and future production requirements, creation of equipment specifications, layout drawings, preliminary budgets and schedules.
Services Provided: Our resources provided the professional engineering services during the feasibility stage which helped deliver the requirement of council approval.

Manufacturing Plant Relocations & Site Closures
Client: Confidential                                                 Value: Confidential
Project Details:  The Client required the decommissioning and closure of two (2) facilities. All specific manufacturing plant and equipment was removed. One of the properties was owned by the client and was sold in accordance with contract conditions. The other property was leased and made good in accordance with the lease agreement.
Services Provided: Strength resources created Scope of Works for the site closure, issued work pages for Request for Quotation process, compiled the project Budget, created decommissioning Schedule, facilitated interstate and local Equipment Relocations with other sites, negotiated Scrap Metal Agreements, management of Asset Register including completion of Asset Transfer Forms, Sale Forms, Destruction Notices, Deed of Transfers etc. Shutdown of services as per regulation and Notification to Service Providers (e.g. Natural Gas, Water, Council), Bulk Services Removals, collation of Chemicals and Dangerous Goods in specific groups and sizes for pickup, Pressure Vessels removal and notification to de-register plant at Worksafe, Return of Rented Manufacturing Equipment and Mobile Plant, assisted Finance Department to identify and cease Accounts Payable items, Onsite Project Management,  Make Good Works to satisfy Lease Agreement.
 
Other Food Processing Projects
Fryer Systems
Oven Systems
Oil Heating, Filtration, Transfer, Measurement and Storage
Salt and Seasoning Equipment
Metal Detectors, Checkweighers, X-ray, Seal Checkers, Optical Sorters
Inspection Units
Packaging, Weighing, Bag Makers and Conveying Equipment
Platforms, Structures and Lifting Devices
Boilers
Water Treatment Plants
Site Services Upgrades
Traffic Management Projects